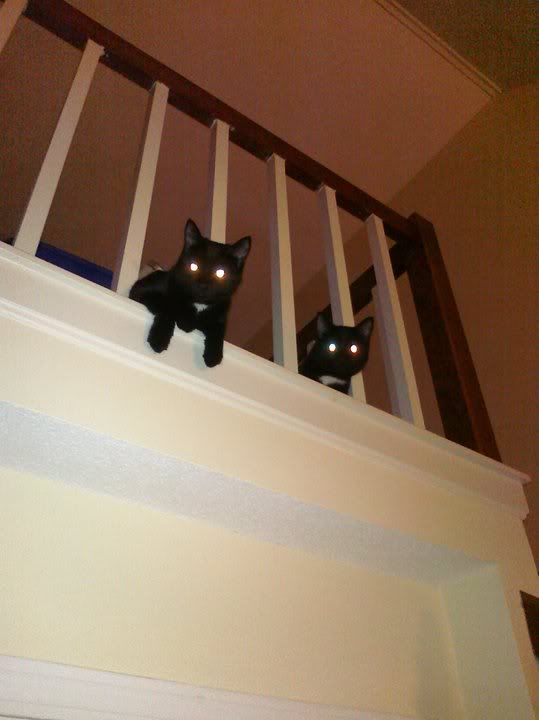 There are many reasons why I prefer cats over dogs. Many many reasons. Today's reason is because their genius knows no limit. We have three cats, an old man and a brother and sister we adopted a year and a half ago. The young boy fancies himself the king of the jungle and regularly mauls a string I run in circles for him.
Alas, I was unavailable yesterday and his sister wanted to play too. So the young buck (heretofore known as Wolfgang) took his string in mouth, hopped up on the kitchen table, and dangled it over the side. The young lass (heretofore known as Jitterbug) then proceeded to play string with him, no humans involved.
This level of complex thought staggers me. Truly they will rule the world some day.